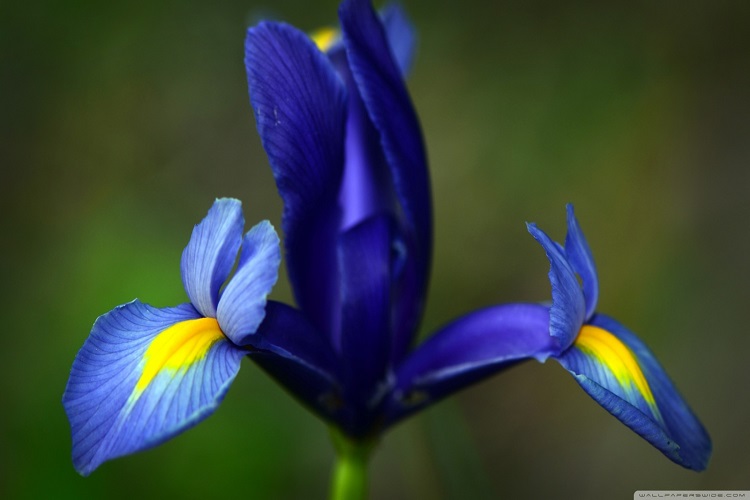 France is one of the richest and most beautiful countries in Europe and the whole world. It has his own national language, culture, and national symbols. Well, since the national symbols are being mentioned, let us tell you that the National Flower of France is Iris. As beautiful as its name, Iris is an exotic purple colored flower with more than 260 others in its species. Today on our website, we are going to tell you about Iris: The National Flower of France facts, Origins, and its history. So without any further delay, let us continue on Iris flower.
Iris: The National of France Origin and History:
Iris is a beautiful flower of purple color which is officially the national of France. This flower represents the culture of flowers at different political and social events all across the world. If we talk about the appearance of this flower, it is a purple-colored flower with three petals which are usually referred to as 'the standards'.
There are three other petals which represent the word 'falls' as per the origin and history of this flower. If we talk about some of the other common names for this flower, the word 'flags' is included those. There is a lot that we need to tell you about the national flower of France so let us move on to the facts now.
Iris: The National Flower of France Facts:
Listed below are some of the top facts related to Iris:
The first three petals of Iris are called 'the standards' and the other three are called 'the falls'.
Iris is a Greek word which means 'Rainbow' in the English language.
There are about 260-300 flowers in the genus of Iris.
Iris is mostly found in purple color which is only shady sometimes.
The flower of Iris is also the symbol of faith, wisdom, and peace of mind as per the tradition of France.
It is also the representative of Friend and Hope.
So these were some of the Iris facts you wanted to know. To know about more national flowers of various countries all over the world, keep visiting our website.