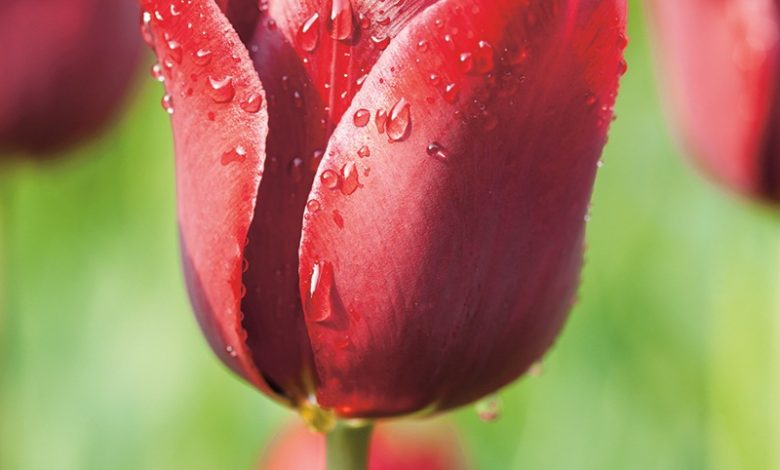 | Biological Name | The biological name of this flower is Tulipa. |
| --- | --- |
| Color | Flowers of this genus are brightly colored in shades of yellow, orange, and pink. |
| Petals | The shape of petals differs from one species to another. Some species have star-shaped petals while the others have upright petals forming a cup. |
| Origin | The flower is native to European and Central Asian regions. |
National Flower of Turkey
The national flower of Turkey is the tulip.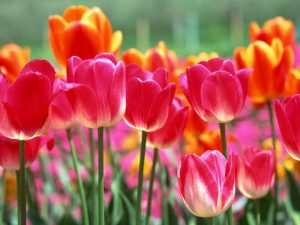 Tulip Information
The tulip flowers normally have three sepals and three petals. Different species are present in different habitats. The smaller sizes are present in woodlands and tulips from the larger species are present in gardens. The flowers are usually cup-shaped and their bloom is a sign of spring's arrival.
The shape of these flowers may be like a simple cup or a goblet. The height of the plant ranges from 6inches to 2feet. On each stem, a single tulip flower is present. Each plant has about 6 leaves that are broad in shape.
Tulips are perennial flowers naturally. However, since the flower has been hybridized many times over the years, its ability to return after one year is not as strong as it naturally is. This is why the plant is planted as an annual one in gardens and gardeners plant new bulbs in the fall season.
Tulip Facts and Uses
Tulips are a sign of beauty and spring all around the world.
Due to its beautiful colors, the plant is grown extensively in different regions around the globe.
The flower grows during the spring and remains dormant during the summer season.
Tulip Medicine Uses
There are not many references to the use of tulips in medicine.
Tulips Flower Art
This National flower is used for ornamental purposes and is a popular choice for garden decor.