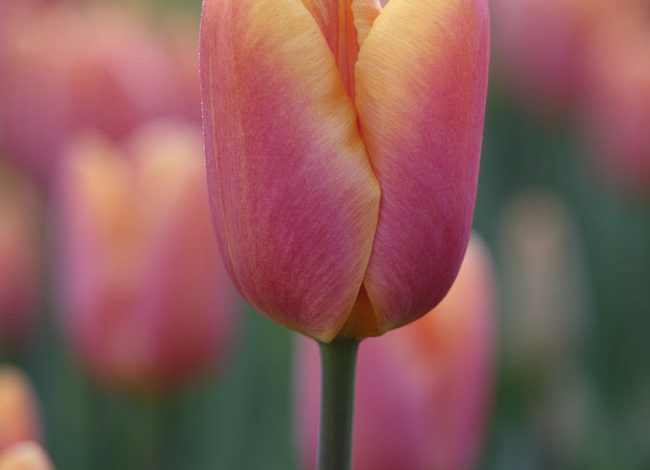 | Biological Name | The biological name of this flower is Tulipa. |
| --- | --- |
| Color | The flowers in this genus are present in a variety of colors. It is present in all colors except blue. Some tulips are regarded as blue but they are more of a violet tint. |
| Petals | The flower has three petals accompanied by three sepals. The tepals are like petals but they have bright colors on their base. As a result of this, the whorls have colored parts at their base. |
| Origin | Tulips originate from Asian and European regions. |
National Flower of Holland
Tulips are the national flowers of Holland. They are extensively grown in the country for ornamental purposes.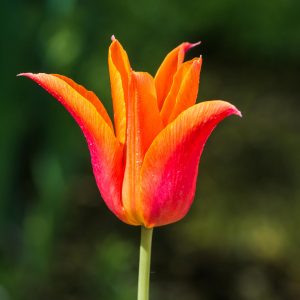 Tulips Information
Tulips were seen in the Asian regions in the 10th century. They were brought to the Western regions in the sixteenth century. This happened after the flowers were observed by the Ottoman court diplomats. After that, the flower was introduced into Europe and was cultivated rapidly.
There are thousands of cultivars of tulips that are present today. The fruit of this plant is a capsule that is ellipsoidal or globose in shape. The fruit is divided into chambers and each chamber contains 2 seeds. The seeds are disc-like in shape. Tulips grow best in areas where the summers are dry and the spring season is long. It is a common meadow plant.
Tulips Facts and Uses
Tulips are found extensively in Holland which is also called the 'flower shop of the world'.
Throughout the spring season, there are many flower shows in the country in which tulips make an appearance.
The flowers are present along roadsides, in fields and in gardens around the country.
Tulips Medicine Uses
Tulips are used to treat insect bites. The powder made from the flower helps to relieve irritation of bee stings.
Tulips Flower Art
The flower is extensively used for ornamental purposes.