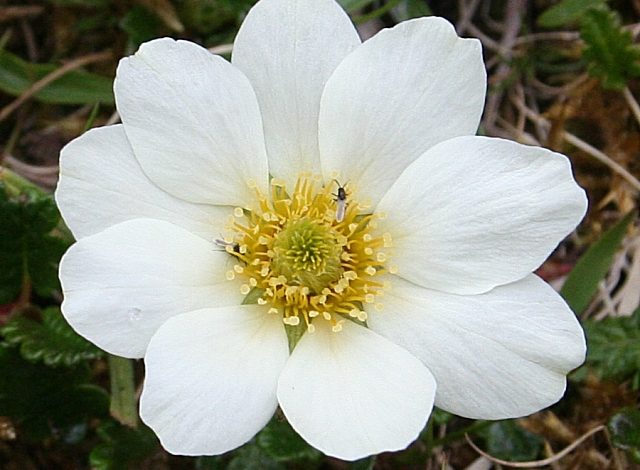 | Biological Name | The biological name of this flower is Dryas acropetally. |
| --- | --- |
| Color | The flowers are white in color and have a yellow center region. |
| Petals | This flower is a member of the Rosacea family but the petals are quite distinct from the rest of the family members. While other members of the family have five petals normally, this flower has 8 petals. Sometimes, the petal number may range up to 16. |
| Origin | The flower is found in all parts of Iceland and is a common sight in the moorlands. |
National Flower of Iceland
Mountain Avens is the national flower of Iceland.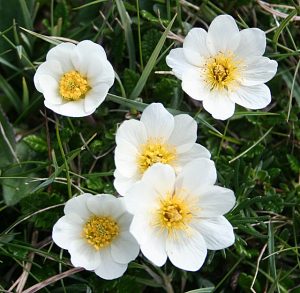 Mountain Avens Information
The stem of this plant is woody and has horizontal branches on the surface. It has glabrous leaves and the flowers are present on long stalks of up to 10cm. The scientific name Octapetala is given to the flower based on the number of petals it has, that is eight.
The style has feathery hairs that are involved in dispersion. Initially, these hairs are twisted together, and afterward, they form a ball by spreading out. The flower is common in dry regions or places where the ice quickly melts. The flower gives the name Mountain Avens since it grows extensively on rocky areas and gravel paths.
Mountain Avens Facts and Uses
The flower is grown in temperate regions or in Alpine conditions.
Its leaves are used to make herbal tea in many areas.
The three Dryas, the Younger, Older, and Oldest are named after this flower since its pollen was found in the cores.
Mountain Avens Medicinal Use
This National flower may be used as a herbal tea for digestive issues.
Mountain Avens Flower Art
The flower is grown for ornamental purposes. It is also used as art since it is a unique member of the Rosacea family.