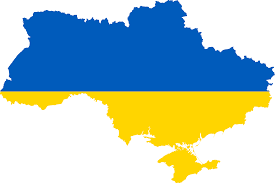 National Flower of Ukraine 
Biological Name
The biological name of this flower is Helianthus annus.
Colour
The flowers are yellow in color.
Petals
The petals are large and showy. The actual flower is made up of five-petaled flowers called florets. Sunflower has two types of florets, ray florets, and disk florets. Disk florets are on the inner side while ray florets are on the outer side.
Origin
The flower is native to America and it was later brought to Europe.
National Flower of Ukraine
The national flower of Ukraine is Sunflower.
Sunflowers need a lot of suns if they are to grow to their best ability. They are given this name because their heads face the sun. They grow in moist soils which are fertile and have a good drainage. When planted commercially, the seeds are sown at a distance of 45cm from each other and 2.5cm deep. The fruit of this flower is sold as a snack. It is either sold raw or it is roasted first and then eaten as a snack. Sometimes, people also add salt or other seasonings for flavor. The flower may also be used to make sunflower butter which is an alternative to peanut butter.
Sun Flower Facts and Uses
The flower is mixed with rye flour to make bread in Germany.
This bread is common in German-speaking parts of Europe.
It is also used in the kitchen for cooking and is used in salads.
In some areas, it is also used as food for birds.
Sunflower oil is a much cheaper alternative to olive oil and is used in cooking and for making margarine.
Sun Flower Medicine Uses
The flower was used for making ointments by the Native Americans.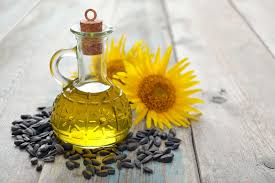 Sun Flower Flower Art
Sunflowers make a good prop for photographers.